Sierra del Águila
Sierra del Águila is another mineral water brand of Manantiales del Piedra company.
Sierra del Águila is a natural mineral water originating from protected aquifer deep "La Majuela" in the heart of the mountain chain surroundings Cariñena, a village in the province of Zaragoza (Spain) where La Majuela spring is situated.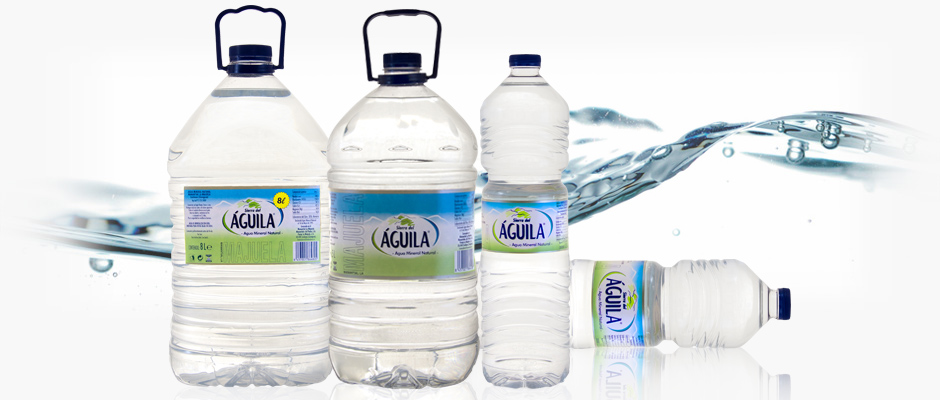 The water of La Majuela spring was declared Natural Mineral Water the 16th May 1991. This certificate means the natural spring is located in a deep protected environment free from contamination and the water has quality properties.
The water brings to the surface with temperatures among 16 degrees and it's immediately after bottling. Sierra del Águila it's a benefit & healthy water, thanks their weak mineralization.
We have three PET bottles: 1,5 5 8 liters large formats for your daily life and to be always well hydrated.